CERTIFIED CONTRACTORS
From Ashburn Roofing LLC, you get fully licensed and insured roofing contractors for your safety. They are all expertly screened for your protection and trained for doing the necessary repairs to your roof.
LOCALLY OWNED
Servicing all of Northern Virginia. We not only serve our customers but our employees and their families who are local residents themselves and depend on us and their colleagues to do right every day.
Welcome To
Ashburn Roofing LLC
---
If you're looking for a reliable, trustworthy, and efficient contractor, look no further than Ashburn Roofing LLC. Whether you need help on a small project or a larger job, we want to take the load off your shoulders by providing our specialized contracting services.
Ashburn Roofing LLC is a leading and reputable contracting company based in the Northern Virginia area. Ever since we opened for business, we've taken a comprehensive approach to project management, providing our clients with a wide range of services to cover their needs.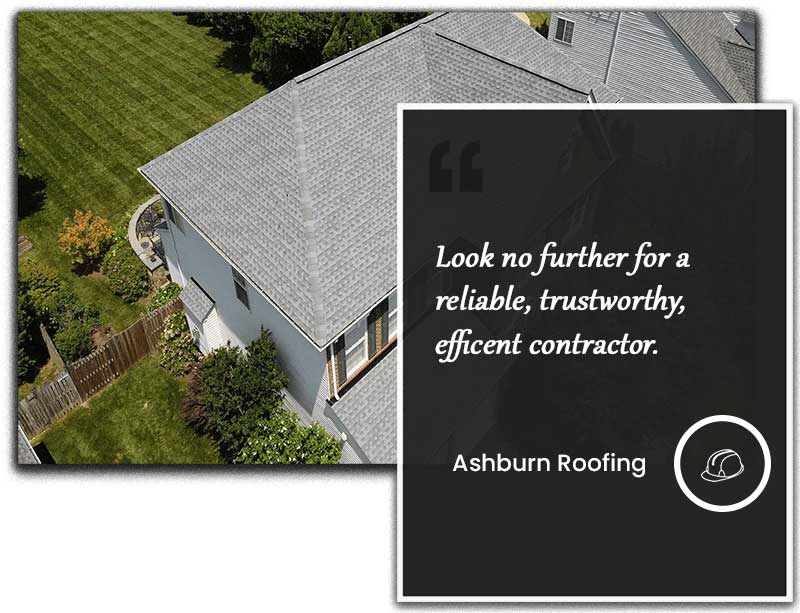 CERTIFIED CONTRACTORS
Entrust Your Roofing Needs to Us
Ashburn Roofing LLC is a roofing contractor trusted by homeowners and business owners in and around Purcellville, Virginia. We provide a wide range of superb residential roofing services at affordable rates. Having been in business for over 10 years, we have become the gold standard of roofing in the area, so you can be sure of the quality of our services.
Whether you need roofing installation for your new house or re-roofing services for your business establishment, get in touch with Ashburn Roofing LLC. Make us your roofing contractor today and expect no less than outstanding roofing solutions. For more information about our residential roofing services, call or email us today.
NEW ROOFS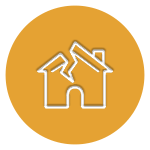 ROOF REPAIR
ROOF MAINTENANCE
Why Choose Us
At Ashburn Roofing LLC we stand by the excellence of our work and provide clients with personalized attention based on their specific needs.
verified
Honesty
We hold true to the work we offer, and we offer solutions that we know work.
construction
Expert Installation
We pride ourselves on our ability to make your roof look its best.
pin_drop
Locally Owned
As a local business, we provide quality work at fair prices to each customer
history_edu
Quality Guaranteed
We guarantee top-quality workmanship in all that we do
architecture
Craftsmanship
We provide superior workmanship, making us the top choice for all your roofing needs.
emoji_events
Commitment
We always go above & beyond to exceed our customers expectations.
Contact us today to schedule a consultation in McLean, Great Falls, Vienna, Falls Church, Potomac falls, Fairfax, Alexandria, Lorton. Woodbridge, Springfield, Manassas, Bristow, Warrenton, Culpeper, Arlington, Ashburn, Leesburg, Herdon, Reston, Dumfries, Fredericksburg, Sterling, Gainesville, Clark County, Winchester.
See Why Our Customers Love Talking About Us
Our Reviews
A RATED - 01/20/2021
We had a difficult roof repair. Ash burn roofing fixed the problem and performed excellent work. The owner had a great attitude of service. I really felt like he wanted to get to the root of the problem and solve it. The repair involved repair of bad plywood in the outer wall and installation of Tyvek vapor barrier. They also replaced and finished bad drywall damaged by the leak. I highly recommend them.

Angies List Customer
A RATED - 01/13/2021
I contacted Danny Martinez at Ashburn Roofing LLC to inspect my hail-damaged roof. Danny is very kind, answered all my questions and was not pushy. He helped me through the insurance claim process and Carlos met with the roof inspector on my behalf to make sure nothing was missed. The roof replacement and gutter screen repair was done in a professional manner, on schedule with no hidden/extra cost... Roof replacement, gutter repair and screening.

Angies List Customer
A RATED - 11/18/2020
I needed to have my roof repaired quickly to finalize the sale of my house. They were there on time, repaired it perfectly and gave me documentation needed for my buyer.

Angies List Customer

Looking for the best general contractor for your next project?